A Little About Me…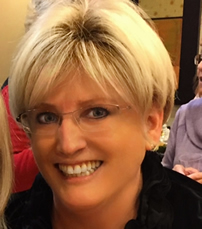 I've been sewing since I was around 20 years old, mostly making simple clothes for myself and then specializing in making dresses for little girls.  After my nieces grew up, there was not a big demand for frilly-girly dresses, so my sewing took a hiatus.
Then in December 2014 my sister got me a book on quilting and I soon found a new hobby.  Working with all the wonderful pre-cuts and modern quilt patterns was really fun, but it takes a long time to sew a quilt yet alone finish one.  So, I focused on smaller projects such as table runners.  I still enjoy making those but have plans to start (and maybe finish) a few quilts, too.
And then I stumbled upon the art of bag making.  First it was very simple projects like a cosmetic bag — I made a LOT of cosmetic bags!  Then it was tote bags which I enjoyed making and especially personalizing with embroidery.  But I like a good challenge and was getting bored with these simple projects so I decided to dive head first into the wonderful world of bag making. 
Now I am producing high quality bags, totes, clutches, wallets and more and I'm very proud of the end products.  When people started expressing an interest in my bags, I decided I need a web site to showcase my work and here we are today!
About the Patterns I Use
I source patterns from a wide variety of pattern makers, including Swoon Patterns, Serial Bag Makers, Emmaline, Blue Calla, Chris W, Betz White, Two Pretty Poppets and many more.  All have given permission to create and sell goods made from their patterns in limited quantities.